When reading investment blogs, we can find a lot of information about how an investor should behave, where to start when investing and how to invest safely. However, I must admit that few people give specific information about areas of investments. So it seems that many talk about how to invest money, but few actually advise where to invest it. In the following text, I would like to give some examples.
Where should we invest? On the Internet
Do you remember the film "Trading Places"? It tells the story of two main characters – a homeless swindler (amazing Eddie Murphy) and a rich snob (excellent Dan Aykroyd), who unexpectedly switch places. The snob becomes a failure, while the swindler rises to the top. This classic comedy plays out in the world of investors. The film contains a scene where in a huge open-plan room with monitors and charts, a group of investors is shouting and bidding for shares. This is what investing looked like in the 1980s.Nowadays, the investing process looks entirely different. The open-plan rooms have moved to a virtual world, the graphs are displayed on a computer monitor, and decisions to buy or sell can be made from anywhere in the world. This is possible thanks to virtual platforms that enable online trading.
To be able to invest online, all you need to do is start collaborating with a broker, complete a registration process, deposit funds, and then start managing your investments. However, before we start investing funds, there are two things to remember.
The first thing we need to do is to choose a broker. There are many brokerage houses and brokers providing access to investment platforms in the British market. When looking for a suitable intermediary, it is necessary to get to know what they offer, find out what training materials they have, and find out more about the training process. Run-of-the-mill brokers demand large commissions and are reluctant to share their knowledge.
Another thing is to become familiar with the demo account. The account is based on virtual funds which give the opportunity to try out the mechanisms of safe online investing. Only after gaining experience is it worth starting comprehensive investment activities.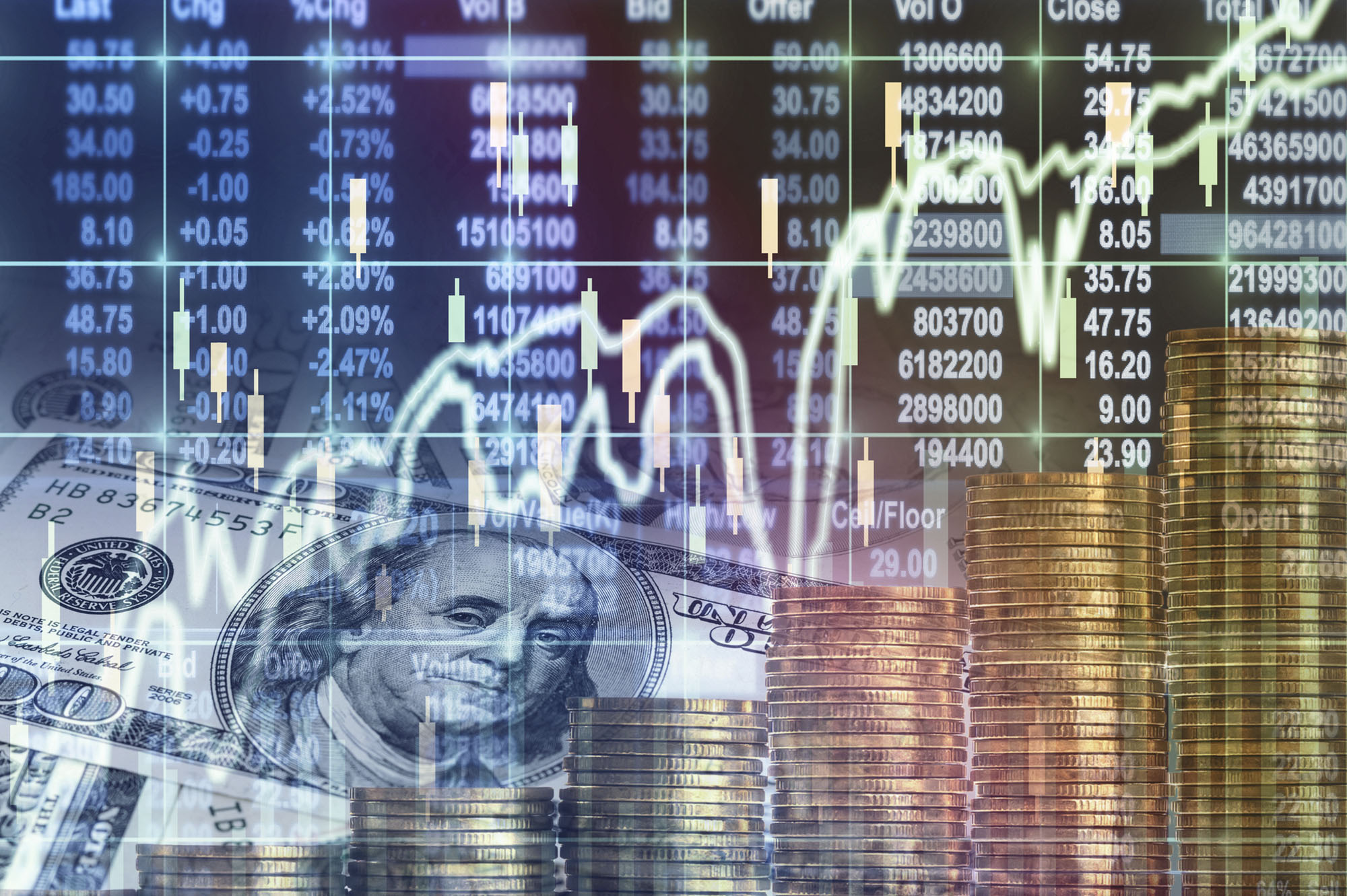 Investment platforms, or where to invest money
There are many places where you can invest your money. When it comes to trading platforms, Forex and binary options are mentioned most often. These are the two most popular but also the most criticised financial instruments. Therefore, it's worth taking a closer look at them both.
What is Forex?
Forex stands for FOReign EXchange market, i.e. the largest currency exchange trading market. Investors multiply their capital by speculating on differences in exchange rates. To put it simply, they earn money on fluctuations in the floating exchange rate, which is the result of the movement of money and its response to global macroeconomic conditions. Traders determine whether the value of currency no. 1 will increase or decrease in relation to currency no. 2.
Forex operates round the clock, five days a week. It opens on Sunday night and closes in the evening on Friday. This schedule allows access to the market for traders at any time and from any place on earth. International banks, global corporations, governments and central banks, as well as private investors – they all trade on Forex. The latter form a group that accounts for almost 90% of the entire Forex market. The number of private investors is so large because the foreign exchange market does not limit the traders in terms of compulsory fees, choice of intermediaries, working time, access to the platform and the funds to be invested. Investors have a free choice – for how long and how much they want to invest.
Currency prices depend on political and economic events and investor behaviour. Traders, therefore, make decisions based on news from around the world and technical analysis. The first element refers to public news from the world of politics and economy. By regularly following events, decisions and the situation on the international scene, a trader can predict the consequences of the decisions of those in power – such is the impact of politics on investing. The second tool is technical analysis, i.e. a thorough examination of currency price charts for a specific period – a week, month, a year or longer. Professional traders are able to see some regular and repetitive monetary returns that occur in certain situations.
Forex is a currency market which is as popular as it is criticised. All this is due to the activities of unprofessional brokers who do not ensure that their clients receive suitable training. The investors themselves, who believe in earning several hundred thousand pounds without having the necessary knowledge and expertise, are also to blame.
What are binary options
Binary options are a type of derivative financial instruments. They provide the right to buy or sell an active asset base. As with the Forex market, investing in binary options is based on the forecasting of prices. The investor's task is to choose whether the prices of selected assets will rise or fall.
Binary options, however, differ from the Forex market in their choice of assets and investing mechanisms. Investors can invest their funds in currency pairs, commodities, shares and indices using mechanisms such as 60-second options, ladder options, short-term options, one touch, or pairs.
Binary options are a simple way of investing, in which investors select assets, determine the amount of investment, click "down" or "up" and wait for the results of their actions. Unfortunately, simple rules often lead to losses for investors, especially the beginners.
Investing is neither simple nor safe. Each trader must follow current events and develop their investment knowledge and skills. They should also be aware of the risks. This is the only way an investor will be able to multiply their capital. When deciding to trade online, it is also worthwhile to learn about the operation of the Forex and binary options markets as this is where you can invest your money.