As we all know, knowledge is the key to self-development. However, after graduating from college, a person usually has much less time to study, and even worse, they may not feel the need to further expand their knowledge. Why is this attitude wrong, and how do you find time for self-development in adulthood?
Too late to learn?
Open-mindedness and intellectual curiosity are two key habits that everyone should cultivate throughout life. After all, the horizon of knowledge is constantly expanding. While many people believe that knowledge can only be acquired in school, those who are highly successful – whether in their careers, personal lives or any other field – know that lifelong learning is crucial if you want to achieve something.
Later in life, learning can take the form of attending training seminars, taking additional courses or earning certifications that help build knowledge and experience in a profession. However, elements of lifelong learning can also be achieved by finding and working with mentors, reading the latest scientific publications or watching webinars.
While the benefits of education are particularly attractive for career advancement, learning later in life is also important in one's personal life. People with additional education are more likely to instill a sense of innovation, as learning new information and perspectives improves their problem-solving skills. This trait is very helpful in personal development, as it requires an individual to learn new skills, face new challenges, build self-confidence, adaptability and overcome any psychological barriers. Many of the principles learned in this way can be applied to personal and professional situations!
Online training
A training platform is a portal that uses modern communication methods such as video to teach online. This modern teaching method has many advantages over the alternatives. First, all learning materials are in one place. The platform usually contains all sorts of study aids that students can access as soon as they log in with a personal code. In this way, you can save time and money, as you are not limited by the issue of commuting and scheduling.
It's also worth noting that training platforms are also a great place to start learning for career success. Mechanics, investing in cryptocurrencies, operating graphics programs – these are just a few ways to develop useful and profitable skills. On a good training platform, all online learning materials prepared by experts, making them a good introduction for those who want to become specialists in a specific field themselves. Each course prepared should also be supervised by a person responsible for the quality, correctness and value of the training and its adaptation to the level of the participant. In this way, both beginners and professionals can find materials of interest to them.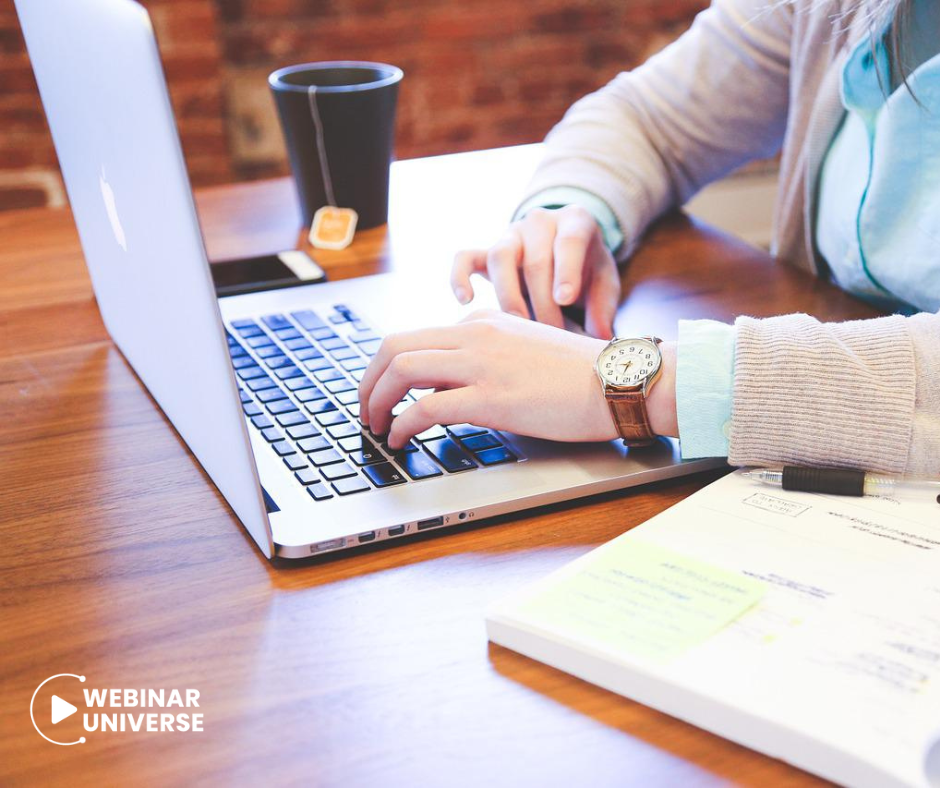 Universal platform – Webinar Universe
On the Webinar Universe website, you can purchase direct access to specific webinars, and each topic is developed in three variants – Basic, Advanced and Professional. Webinars are live teaching sessions that offer a variety of topics for learning. Different types of webinars can also answer questions from program participants. Each webinar focuses on a specific topic, but is divided into specific chapters covering the knowledge.
Thanks to the transfer of knowledge in the form of webinars, a large number of people can participate in learning without unnecessary paperwork and registration. This gives Webinar Universe an advantage over regular courses, since typical online courses are only open to pre-registered closed groups. Onsite courses are also more expensive.
Webinars average 75 minutes in duration, although there are some shorter and some longer ones. During the lesson, Webinar Universe experts deliver prepared content and leave it open at the end for a question-and-answer session.
To access the site, all you need to do is enter the login and password found on your personal access card. Cards with codes can be ordered directly from the Webinar Universe website or from partners of this platform. They are sent to customers by conventional mail, via cash on delivery package. Therefore, you can pick them up only after confirming your identity and paying for the product purchase.
Webinars…
Webinars (Web seminars) are video presentations, workshops or lectures conducted online, usually using special webinar software. These online events are usually interactive, related to business or science, and allow knowledge to be shared with virtually anyone in the world.
Web presentations and conferences are a highly interactive form of learning and can be used as a relationship-building or authority-building tactic. But the possibilities are endless. You can even use webinars to teach lessons at school if you are a teacher.
On the part of the presenters, planning a webinar is much easier than organizing a seminar or lecture in real life. Mainly because there is no need to rent a large room to host many participants. You can invite people from all over the world to meet in real time, and if they can't attend live, the presenter can record the webinar and send them the recording later.
Webinar Universe training platform is a reliable source of information. Its creators have set themselves the goal of providing high-quality training videos that can be developed by anyone, regardless of skill level or knowledge. Anyone interested in learning may be tempted by Webinar Universe's offerings.
The platform offers webinars covering many areas of science. Importantly, beginners and experts alike will have access to an appropriate level of material on the Webinar Universe platform. Hobbyists are sure to be interested in learning the basics, and once they have enough knowledge, they can attend professional webinars – for example, advanced courses in programming, analytics, and expert training in various fields.
Webinar Universe uses video for teaching, a solution that offers many advantages. First, all the learning tools are in one place. Webinar Universe's platform includes all sorts of learning aids, which are immediately available by logging in with a personal code. In this way, you can save time and money by purchasing ready-made webinar training packages in various fields.
It is worth noting that the Webinar Universe platform is a great place to start learning for professional success. Programming, investing in cryptocurrencies, operating graphics programs – these are just a few ways to develop useful and profitable skills.